wild peach clothing WEBSITE
A beautiful example of what can be done with WordPress
E-commerce website
Creating an e-commerce website is a very big task when there are hundreds of products. Add a complex set of categories and products within them are related by color, style and type, then youa are looking at a signifigant challenge.
iridium peach set up wild peach clothing and the result is a beautiful store full of amazing clothes and accessories for all.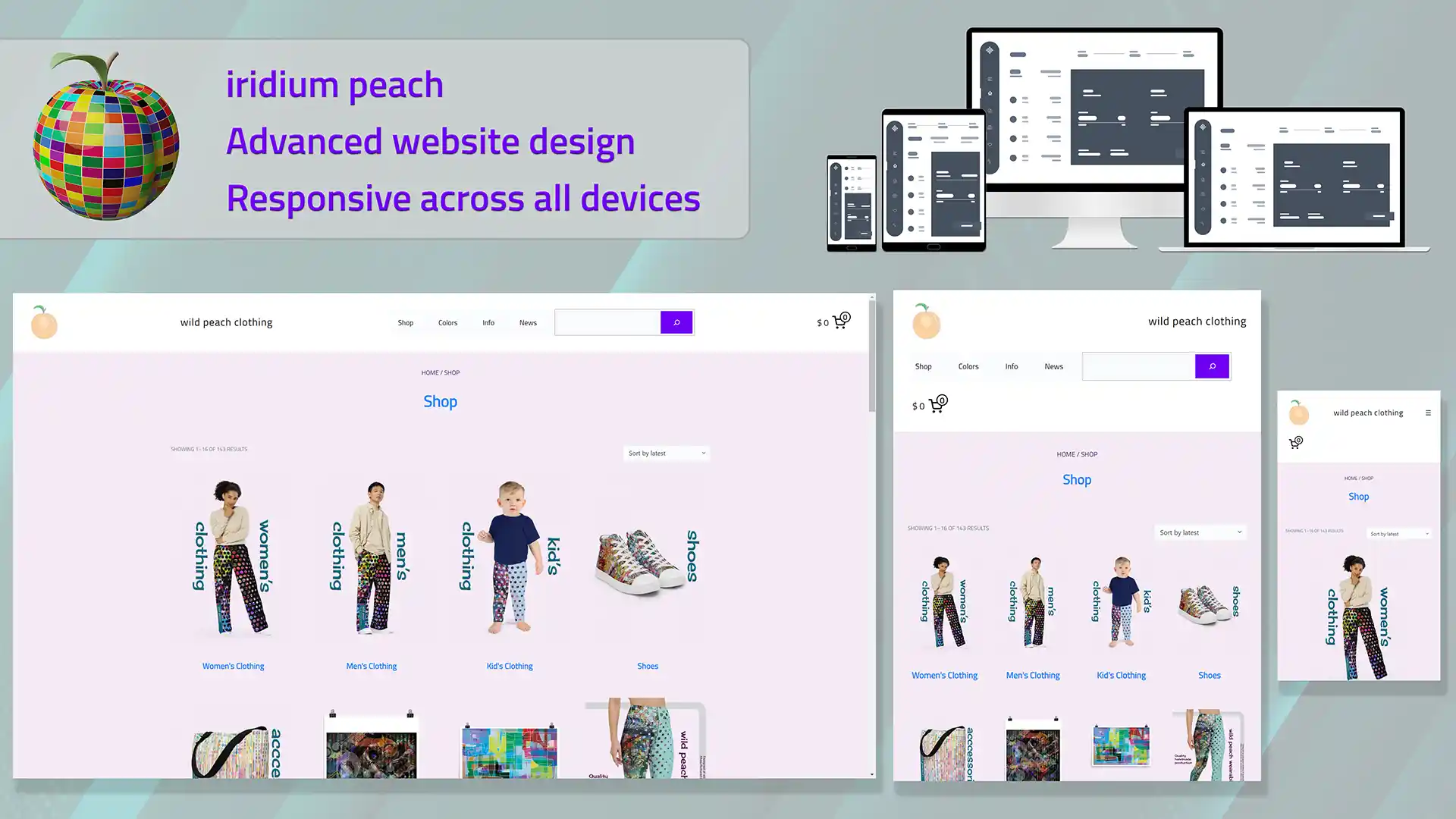 Go check it out to see how it looks.