Website Design process
The web design process in 7 simple steps.
iridium peach can deliver an amazing website by following the 7 step website design process. From start to finish we will move forward with one goal – to deliver a website that looks amazing, loads fast and delivers the results that you ask for.
In order to design, build, and launch your website, we follow these steps:
Goal identification: The initial stage is all about understanding how we can help you. In this initial stage, we need to identify the end goal of the website design. Questions to explore and answer in this stage of the design and website development process include who is the site for, what do they expect to find or do there, and is this website's primary aim to inform, to sell, or to generate leads.
Scope definition: Once we know the site's goals, we can define the scope of the project. I.e., what web pages and features the site requires to fulfill the goal, and the timeline for building those out.
Sitemap and wireframe creation: With the scope well-defined, we can start digging into the sitemap, defining how the content and features we defined in scope definition will interrelate.
Content creation: Now that we have a bigger picture of the site in mind, we can start creating content for the individual pages, always keeping search engine optimization (SEO) in mind to help keep pages focused on a single topic.
Visual elements: With the site architecture and some content in place, we can start working on the visual brand. Depending on the client, this may already be well-defined, but we might have to define the visual style from the ground up. We can help you with the branding with things like a color palette and logo.
Testing: By now, we have got all your pages and defined how they display to the site visitor, so it's time to make sure it all works. iridium peach combine manual browsing of the site on a variety of devices with automated site crawlers to identify everything from user experience issues to simple broken links.
Launch: Once everything's working beautifully, it's time to plan and execute your site launch!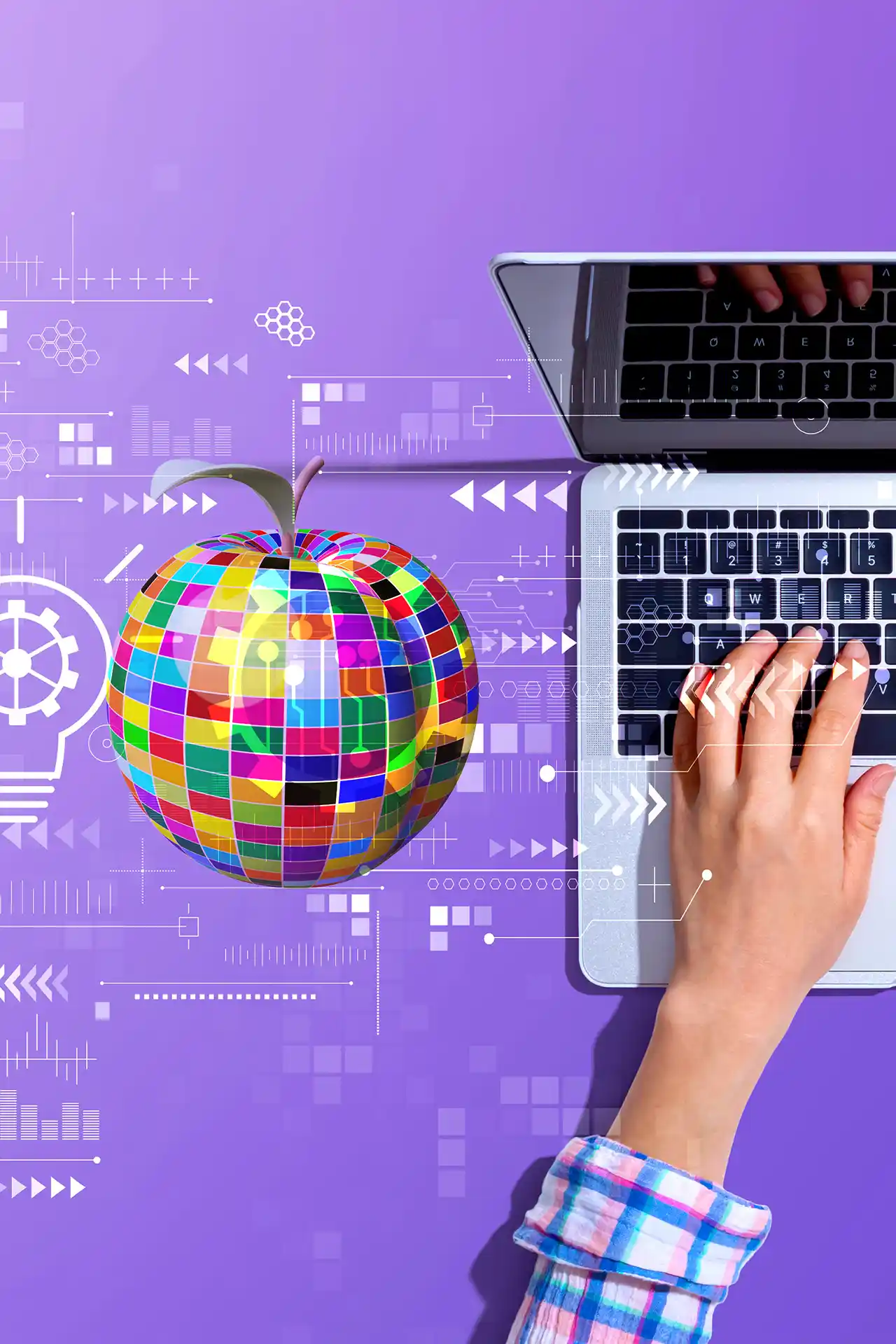 Now that we've outlined the website design process, let's dig a bit deeper into each step.
Goal identification
Goal identification is all about understanding how we can help our clients. It's important to understand the website's target audience, and develop a working knowledge of the competition.
We will ask quite a lot of questions about your typical customer and what you believe to be the most important thing that they could want to get out of the website. It might be that they want to just find out what services you offer and where they can find you.
We will also ask who are the other businesses (or organisations) that we need to take a look at. We can do an alaysis of just what makes their website tick. This is a great opportunity for us to discover what your sector is about.
This website design process can be done over the phone and/or via e-mail.
Scope definition
The scope definition stage defines the scope of the project, i.e., what web pages and features the site requires to fulfill the goal, and the timeline for building those out. This will take a short period of time. We will begin to develop a better idea of the structure of the website needed to achieve the goals set out previously.
Sitemap and wireframe construction
Sitemap and wireframe creation helps to give a clear idea of the website's information architecture and explains the relationships between the various pages and content elements.
This process can lead to some clients expectations being a little dashed due to not seeing what they want out of their website. It is an important tool for us because we need to flesh out the website layout and architecture.
A sitemap is a simple diagram which explains the relationships pages have with one another.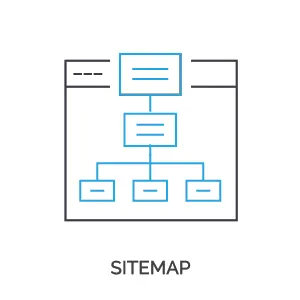 The wireframe is a similar concept but relates more to the individual page design.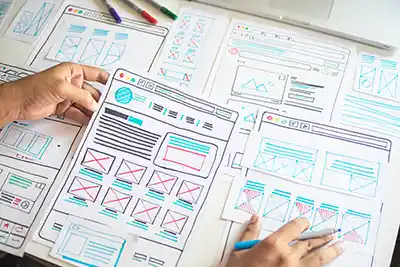 Content creation
Content creation involves creating the bare bones website using WordPress. We will begin by creating the pages, and laying out the content, keeping SEO in mind.
This is where we start to work on text that matters. Text that is 'keyword rich' for attracting the attention of Google and Bing. Text that informs your clients about your business or organisation.
Content is King

Any SEO expert
We use a number of tools at the back-end of the website to do this. This process takes more time tan any other,
Visual elements
Visual elements involve working on the visual brand. Tools like style tiles, moodboards, and element collages can help with this process. If you have a great brand identity then all we have to do is convert into graphics for the website.
If you don't have a brand identity then we can help you with this. This is usually a fun part for clients. They get involved in the creation process!
Testing
This is where we move the website to a live server. We can add a special little trick called staging so that you can see the website yourself.
Testing involves combining manual browsing of the site with special browser tools. This is the stage where we work out the little kinks. It's where we check that the page looks great on all devices. We also check for errors and then return to the website and tweak settings in the website.
Launch
Launch involves planning both launch timing and communication strategies such as when to launch and how to inform the world. You might wish to do very little or create a social media campaign to support this.
Overall, following a structured website design process helps to ensure that the website will fulfill its purpose and that the design process is managed effectively, efficiently, and within the specified timeframe. By following the steps outlined, iridium peach can ensure they create an effective website that meets the needs of our clients.
Would you like to look at our website pricing?