The digital abstract paintings of a madman
By Bert Ernie
………..
………..
………..
………..
………..
………..
………..
………..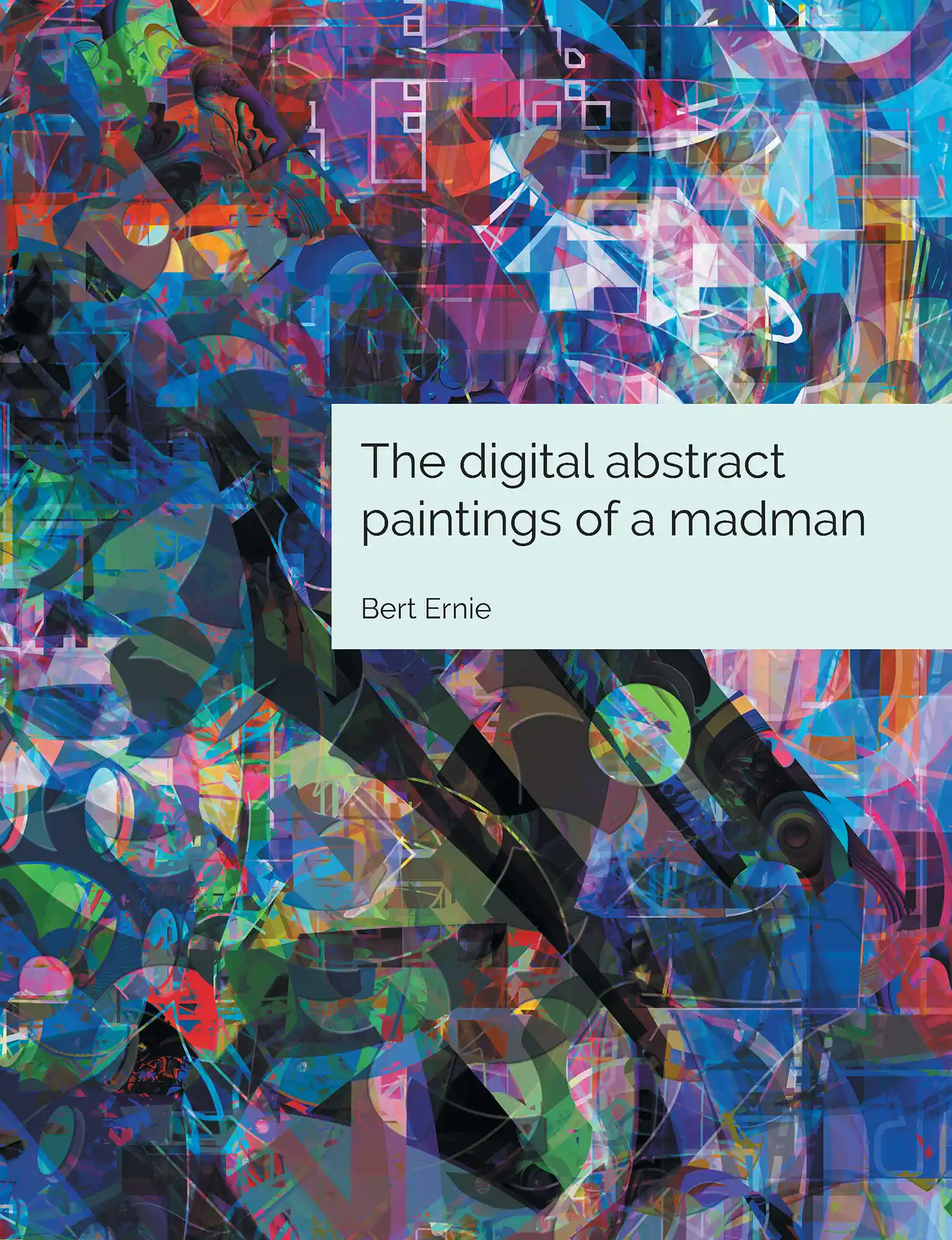 The range of subjects covered include love, war, violence, authority, the cosmos and much more. 
Bert Ernie is a true Renaissance artist, equally skilled in traditional and digital media. His digital abstract paintings are as wild and beautiful as their traditional counterparts. The use of digital tools only amplifies the vibrancy and complexity of Bert's abstract visions, creating unique and mesmerizing works of art.


These pieces are a testament to Bert Ernie's technical skill and artistic creativity, pushing the boundaries of what is possible with digital media. If you're looking for a one-of-a-kind digital art experience that will leave you breathless, Bert Ernie's digital abstract paintings are a must-see.
Sample page – The digital abstract paintings of a madman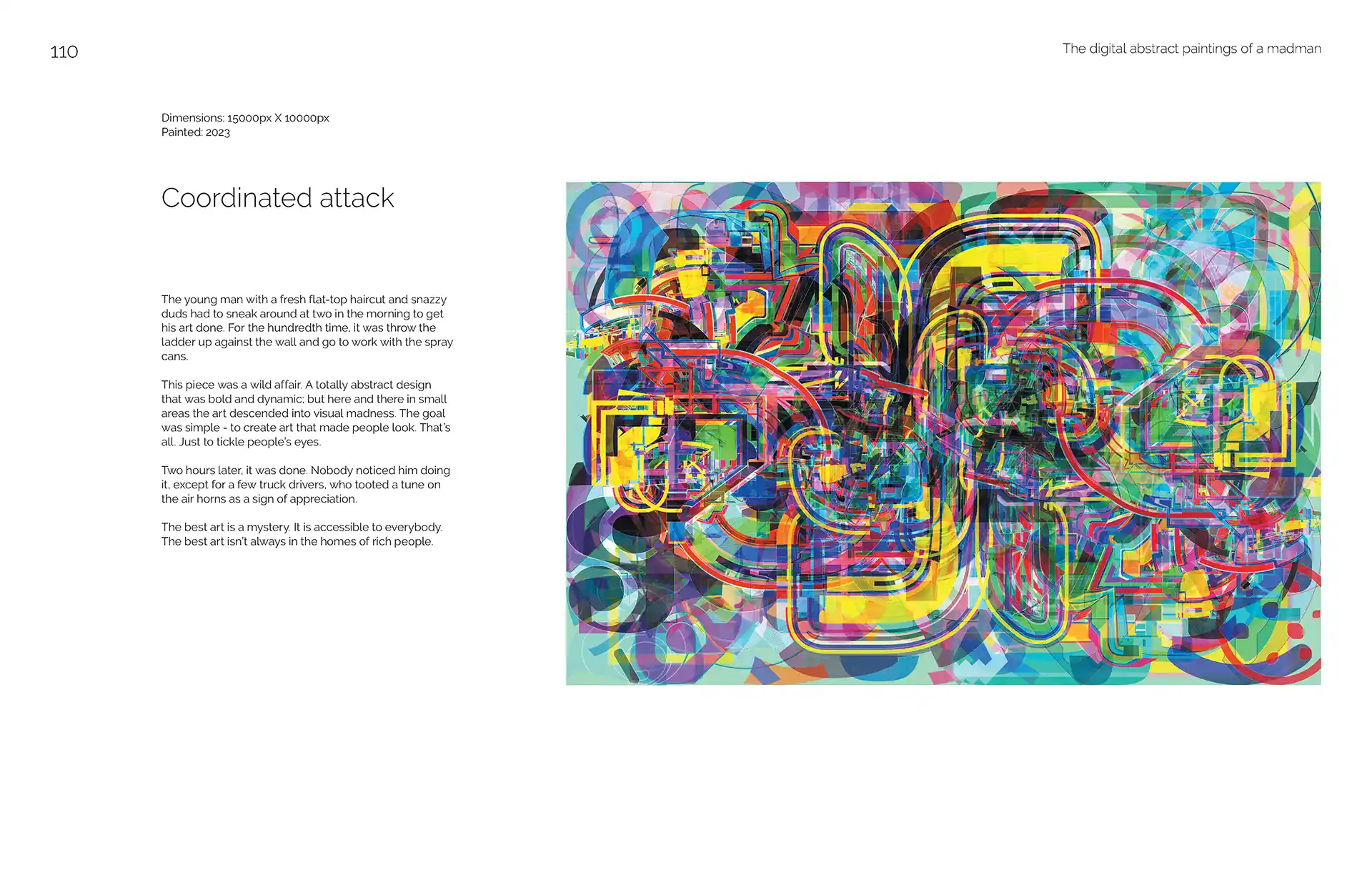 Download a totally free PDF of the entire book.
This book has been downloaded…….
The digital abstract paintings of a madman book – 38 Downloads